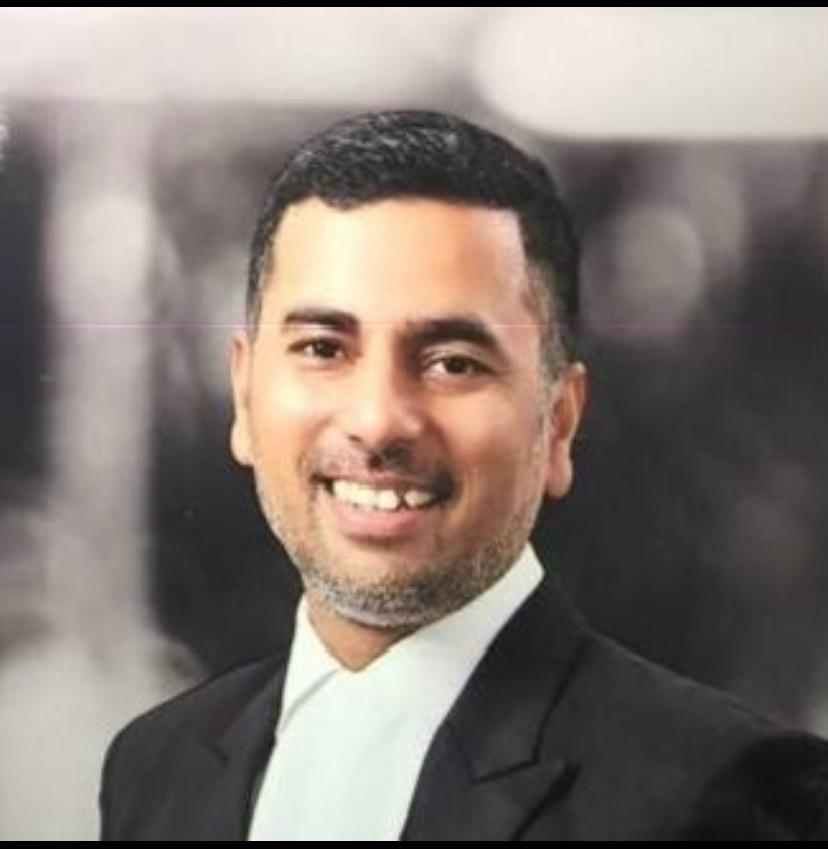 Mr. Tabish Sarosh
Professor of Practice and Senior Consultant
Mr. Tabish Sarosh is the Professor of Practice and consultant at Lloyd Institute of Forensic Science, affiliated to National Forensic Science University, (An Institution of National Importance). Mr. Sarosh currently serving as a Legal Consultant with the Delhi Police in the Sultanpuri Division (P.S RajPark and P.S Sultanpuri, DIU, and Crime Branch Outer District). Mr. Sarosh has demonstrated exceptional expertise in criminal law and investigation. His extensive portfolio includes a range of responsibilities such as conducting investigations, providing legal assistance, vetting chargesheets, and conducting forensic analyses of evidence. He has been instrumental in imparting specialized training to investigating officers and police personnel, equipping them with in-depth knowledge of investigation in cases falling under POCSO Act, NDPS Act, and also an understanding of forensic science. Mr. Sarosh's contributions extends beyond his role as legal consultant with the Delhi Police.
Mr. Sarosh has more than 15 years of industry and academic experience in the field of law, justice administration and forensic science. Mr. Sarosh holds a Master's degree in law with specialization in criminal law, criminology and Forensic Science from National Law University, Jodhpur and PGCFSc from Anthropology Department, Delhi University.
Mr. Sarosh is the visionary founder of the Centre for Criminal Investigation & Forensic Science, which has multiple centers at renowned institutions like HILSR Jamia Hamdard, Royal College of Law, and CPJ College of Higher Studies for Law. Through this initiative, he has already trained more than 500 students in the intricate field of criminal investigation and forensic science. His commitment to knowledge dissemination is further underscored by the organization of national seminars and workshops on critical topics such as criminal investigation, crime scene analysis, and forensic science. These events have been hosted at prestigious institutions including Jamia Hamdard, Christ University, Ghaziabad, Integral University, Lucknow, Shri Venkateshwra University Gajraula, Maharaja Agrasen Institute of Management Studies, Royal College of Law, Chandra Prabhu Jain Law College, Narela, and IIMT, Greater Noida. Mr. Sarosh has also presented his expertise at seminars on 'Law and Procedures' at Amity Law School, Amity University, Noida, U.P. Notably, he has spearheaded Faculty Development Programs (FDP) in collaboration with esteemed institutions like IIMT College of Law, Greater Noida, and Integral University, Lucknow. As a resource person in an FDP organized by Rufaida College of Nursing, Mr. Sarosh shared insights on the intersection of criminal law and forensic nursing, showcasing his commitment to interdisciplinary collaboration.
His extensive legal career includes roles as a Panel Lawyer in the criminal domain for Delhi Legal Service Authority, North District, Delhi, and All India Legal Cell on Child Rights from 2012 to 2021. Additionally, he has served as an Amicus Curie for POCSO cases in a Session Courts (Fast Track Court) in Rohini, Delhi. His contributions also extend to remand advocacy in C.M.M Court, MAHILA Courts Rohini, and appointment as a Witness Facilitator for sexual offenses victims in Rohini Court, Delhi. Mr. Sarosh's dedication to legal awareness is evident through his role as a Resource Person for various Legal Awareness Programmes organized by DLSA, as well as his work as a Panel lawyer at Pre-natal and Diagnostic Techniques (PNDT), Government of NCT, Delhi, where he successfully contested cases related to sex determination and sex selection from 2013 to 2016.
Furthermore, he has provided valuable legal advice as the Legal Advisor to the Delhi Minorities Commission, Government of N.C.T Delhi, assisting the Chairman and Members on legal matters pertaining to minorities for approximately three years. Mr. Sarosh has also served as a member of the POSH Internal Committee at DMC and Caliber Outsourcing Services, conducting POSH training for employees of Ito Electronics Private Limited, a Japanese company.
A passionate advocate for legal education and awareness, he has conducted over 100 Legal Awareness Programmes on the POCSO Act and other legal issues in collaboration with DLSA, NGOs, schools, and institutions. Additionally, Mr. Sarosh has shared his knowledge as a Guest Lecturer at institutions like Royal College of Law, Dasna, Ghaziabad U.P, and Lloyd Law College. His dedication to upholding professional ethics is exemplified through his role as a Member of the 'Professional Ethics Committee' at the Bar Council of Delhi. Mr. Tabish Sarosh's diverse and impactful contributions to the legal field, education, and advocacy make him a distinguished figure in the legal community, renowned for his expertise, commitment, and unwavering dedication to the pursuit of justice and legal excellence.