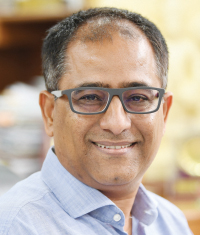 'When we improve our education and continue to learn, we can create new connections and understand people better'.
Providing quality education to the masses has always been our aim to enlighten and empower the society. It gives me immense pleasure to announce that we have extended our family of Lloyd group of institutions by introducing 'Lloyd institute of Forensic Sciences' (LIFS).
Forensic Science deals with the application of the knowledge and methodology of various disciplines of science to legal matters. The work of a forensic scientist in any investigation is very crucial since it involves a comprehensive examination of evidence while assuring that it is not tampered.
Forensic investigations and analysis are useful in mediation, arbitration, and civil litigation. That is why forensic analysis are accepted in courts globally.
Forensic science plays a very significant role in our judicial system, as it provides scientific facts based on hard evidences.
The unique pedagogy backed up with meticulously laid State-of-the-art infrastructure brings excellence in learning, training and placements.
We look forward to welcome you at LIFS and wish you all a remarkable success in your intellectual and professional career growth.
Manohar Thairani