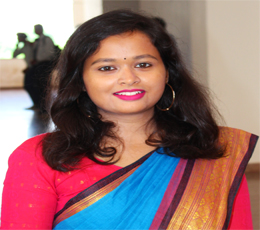 Ms. Apoorva Singh
Assistant Professor
Ms. Apoorva Singh is a Forensic Science graduate from Amity University, Noida and postgraduate in Forensic Science from Dr. Harisingh Gour Central University, Sagar, M.P. She has qualified UGC-NET thrice and is currently pursuing her Ph.D. in Fingerprint Science. Apart from this, she has also qualified the National level examination- FACT Plus conducted by National Forensic Sciences University, Delhi and has an academic teaching experience of 1+ years. Presently, she is associated with Lloyd Institute of Forensic Science as an Assistant Professor.
She is continuously involved in publishing and presenting research papers in journals and conferences of high reputation and has also won the "Young Scientist Award" at the 2nd International Conference- Forensic Gyan-2022 held in Jaipur, Rajasthan.
Teaching Interest: Fingerprint Science, Biometrics, Questioned Documents, Forensic Biology & Serology and Crime Scene Management.