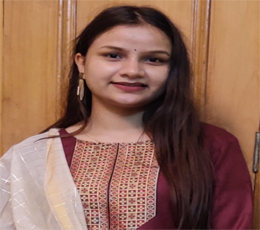 Ms. Ananshi Saini
Teaching Associate
Ms. Ananshi Saini is a Forensic Science graduate from Amity University, Noida and postgraduate in Forensic Science from National Forensic Science University, Gandhinagar, Gujarat. She has a specialization in Questioned Document and Fingerprint. She has done internship in Regional Forensic Science Laboratory, Chanakyapuri in Document Division.
Presently, she is associated with Lloyd Institute of Forensic Science as a Teaching Associate.
She has completed her master's thesis on "Comparison of Initial & Complete Signature for Authorship Attribution".
Teaching Interest: Questioned Document, Fingerprint Science, Crime Evidence & Law